Hawcoat Park Sports Club comprises 15 acres of playing fields, and caters for a variety of sports at both Junior and Senior levels, including Archery, Bowls, Cricket, Football, Rifle and Pistol shooting, Rugby Union, and Table Tennis.
The facility is available for use by anyone through membership or by paying a day rate for certain sports, such as Bowls. All the facilities are available to hire for celebrations, conferencing, team-building, etc.
Hawcoat Park operates under a Board that consists entirely of volunteers giving their time for free. The company is a not-for-profit organisation and employs a small team of permanent staff. A number of enthusiastic and dedicated volunteers help with grounds maintenance, keeping playing areas as some of the best in the local area.
The club welcomes both members and non-members alike. However, membership is a pre-requisite for participating in a sport affiliated to one of the sections of the club.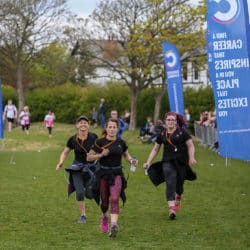 Hawcoat Park Sports Club was formerly known as Vickers Sports Club, and belonged to the shipyard. It was founded almost 100 years ago, at a time when the shipyard and town were expanding rapidly. The club is well known as the finishing point for the Keswick to Barrow Walk, which has taken place every year for over 50 years, initially as a contest between Barrow shipyard workers and the Royal Navy. Find out more about the history of the town and local industry at OldFurness.com.